HYBRID SPRAY SYSTEM (H.S.S.)
Water atomisation system available for the liquid coolers and the air cooled condensers.
Special diffusing nozzles spread a very thin water mist throughout the inlet air and the finned surface of the heat exchanger. The cooling capacity of the unit is considerably enhanced by the combinated effect of the adiabatic saturation of the air and the evaporation of the drops onto the fins.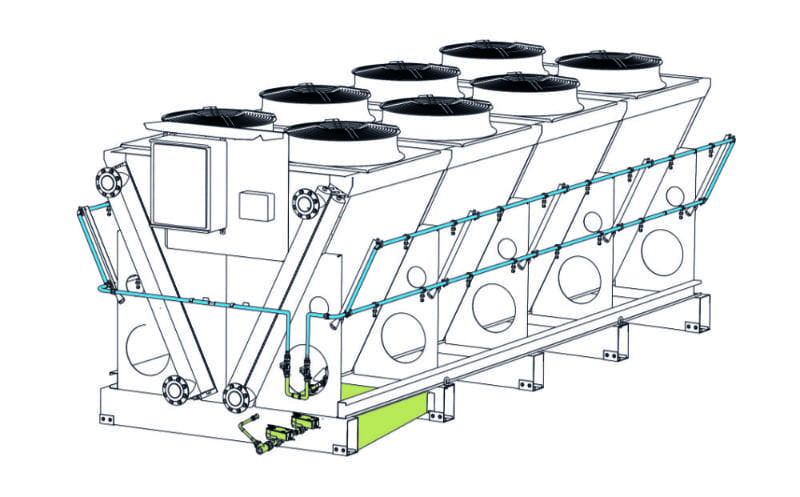 EQUIPMENT FOR CLOSED WATER CIRCUIT – WATER CONSUMPTION VERY LOW
Designed to minimise water consumption in a closed circuit adiabatic system. The water used to allow the adiabatic saturation of the air is directed into the basin and redirected into the circuit through the recirculation pump. Water consumption is thus limited to the quantity evaporated during the adiabatic process.