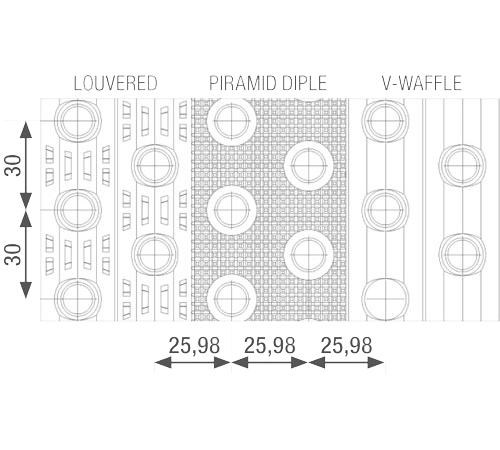 Mostly used for the air-conditioning and industrial processing fields. Suitable for any application (condensation – evaporation).
TUBES
– Copper Cu-DHP – smooth/grooved
FIN MATERIALS:
Aluminium (A80XX)
Pre-painted aluminium (A80XX)
Copper
FIN SURFACE
PIRAMID DIPLE – LOUVERED – V-WAFFLE
Request information
Contact us for any information, clarification or specification about our products and services.