INDUSTRIAL ADIABATIC SYSTEM (PADS)

Inlet air humidification system by means of special adiabatic panels. The panels, placed in front of theheat exchangers on the air inlet side, are homogeneously soaked through a distribution system with no water recirculation. The air, by passing through the panels, increases its humidity and gets colder depending on the different working conditions.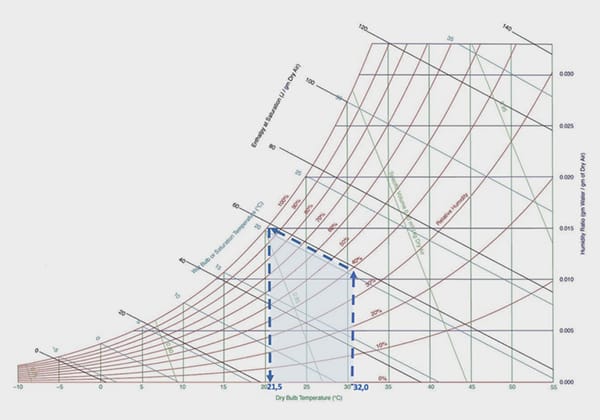 Generalities
"PADS" panel used to distribute water over the unit air intake.
Mounted and wired electrical switchboard; a speed controller installed inside the unit (R, I, U, D) regulates the adiabatic system.
System drainage electrovalves.
Safety thermostat for the system drainage during cold months.
Pressure reducer to regulate the necessary pressure and valves for exhaust air regulation.
Multilayer UV-resistant tubes.
Humidity probe for ambient humidity control.
Advantages
The unit can be sized according to an air inlet design temperature that is much lower than the ambient temperature (TCALC << TAMB) (see example).
A smaller sized unit, with a smaller heat exchanger surface can be selected.
The unit can be used to cool the liquid to a temperature lower than the ambient temperature.
The Industrial Adiabatic System combined with "EC" electronic switching fans, an "Intelliboard" PLC or with a Speed controller, lowers energy consumption, Sound Emission Levels and optimises water use.
No risk of legionella contamination.
EQUIPMENT FOR CLOSED WATER CIRCUIT – WATER CONSUMPTION VERY LOW
Designed to minimise water consumption in a closed circuit adiabatic system. The water used to allow the adiabatic saturation of the air is directed into the basin and redirected into the circuit through the recirculation pump. Water consumption is thus limited to the quantity evaporated during the adiabatic process.